If you would like to support the mission and ministry of St Edyth's then you can do so in a number of ways: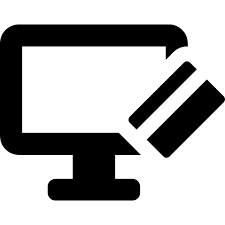 To give a one off donation now please click this link and follow the instructions https://stedythschurch1.churchsuite.com/donate/
Don't forget to  Gift Aid It which means we can claim an extra 25p for every £1 you donate at no extra cost to you!
Regular donations to St Edyth's are administered for us through the Parish Giving Scheme, a  national Church of England Initiative which enables donations to be made by Direct Debit. Involvement in the scheme means that Gift Aid can be recovered more easily, so your gift can have a greater impact more quickly.
Should you wish to, the scheme also offers the option to automatically increase your giving in line with inflation each year. Being part of this scheme also reduces the administrative burden on our finance volunteers within the church. To set up a new donation, please call 033 002 1271.
You can read more about the scheme here at: Home – Parish Giving Scheme
The principle of 'tithing' has biblical origins, donating a tenth of your salary to the Church and other good causes. The table below is designed to help you see easily what it would mean to give a proportional gift that is right for you. Note that this is a guide and not an upper limit. Take time to listen to what God is calling you to do with gifts He has given you.
You will need the following information about our church in order to set up your donation over the phone: 
Parish Name: St Edyth's Church
Parish Code: 050605118
Location: Bristol
Diocese: Bristol
If
you are unable to pay online or set up a regular payment with the PGS, we also take contactless card payments in church. These can be made after the weekly church services, or at anytime you are visiting the church. This is a safe and easy way to pay in person and we accept the following cards:
If none of these payment options are possible we would happily accept a monetary donation, or a cheque made payable to:
St Edyth's Church PCC. 
Please put all monetary donations into a brown envelope, which can be found in the church foyer. This can then be handed to a sides person after a church service or into the Parish Office at any other time. Please remember to note on your donation if we can claim Gift Aid in your name, at no extra cost to you.